Dorm laundry getting you down? Don't have time to hit the books like you want?
Ditch the dorm laundry and take advantage of our FREE pick-up and delivery service for
college students in the St. Louis metro area!
Yes! There are much better things you should do with your time in college than spend a lot of
hours weekly trying to get your laundry completed. Try new things, make new friends, and
explore the campus and town!
Done-For-You
Laundry as low as $23/Week
Good news – you qualify for our special Student Laundry Service! Sign up today to take
advantage of our by-semester program rates.
Get your laundry done without lifting a finger! Our Done-For-You Laundry service starts at just $23 per week.
You can forget about doing laundry for the whole semester! Our laundry service will pick up your dirty clothes and return them to you within 48 hours, nice and neatly folded.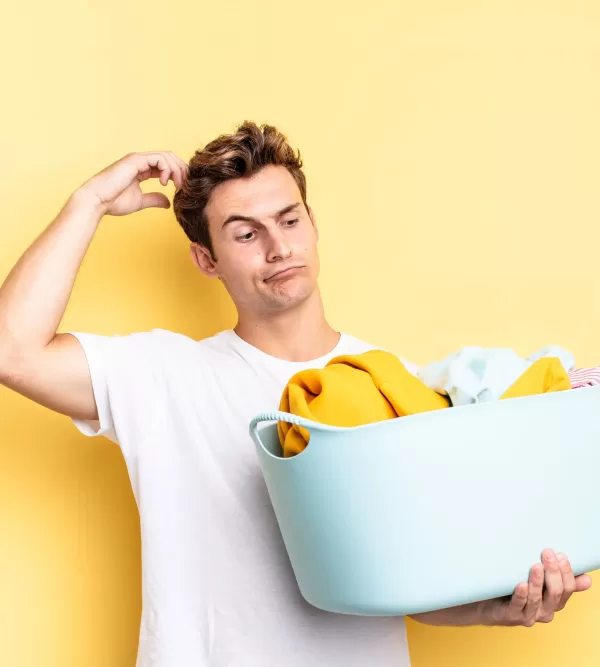 Students plans
Tiny
1 Bag
(13 gal. Each/week)
$349/Semester
Free Pickup/Delivery
Average
$449/Semester
Free Pickup/Delivery
Huge
$549/Semester
Free Pickup/Delivery
We have served college students in the St. Louis area and have a thorough understanding of the-days of laundry while attending school or college.
We provide Wash & Fold Laundry services for the following schools:
Saint Louis University
University of Missouri – St Louis
Washington University in St Louis
Webster University
Aquinas Institute of Theology
Kenrick Glennon Seminary
Urshan Graduate School of Theology
Eden Theological Seminary
St Louis College of Pharmacy
Barnes Jewish College
Goldfarb School of Nursing
Ranken Technical College
Missouri Baptist University
Covenant Theological Seminary
Concordia Seminary
Fontbonne University
Saint Louis Christian College
Maryville University of Saint Louis
Southern Illinois University
Edwardsville, Lindenwood University
Logan University