Originally a vision of Mr. Timothy Rodgers, Washateria finally became a reality on July 10, 2012. Our vision began with a few simple ideas that we've continued to stick with. Washateria operates under five basic principles: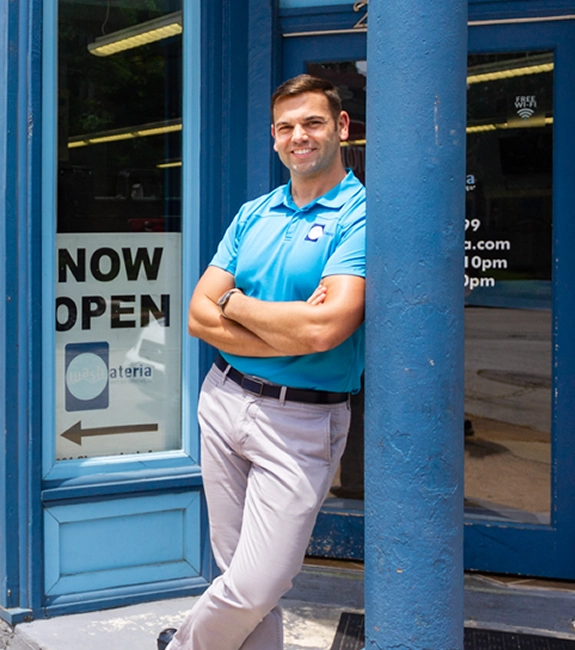 A laundromat should be clean. Why should a place where you go to clean your clothes be dirty? At Washateria, we take pride in keeping our facilities clean so that you can feel good about washing your clothes here.
Customers should be treated well. We work hard to provide our customers with a superior customer experience.
Businesses should give back to the community. At Washateria, we feel that it's important to give back to the community that provides us with our business success. Our neighborhood and our community are the heart of our company.
Environmental impact should be reduced. We believe businesses should work to offset their environmental impact as much as possible. At Washateria, we use high-quality, high-efficiency laundry equipment in order to reduce our carbon footprint and increase business efficiency.
At Washateria, our staff is friendly and professional. Whether you are a first-time customer or a regular patron, excellent customer service is our top priority. Wash-N Fold customers can rest assured that our employees will sort their clothes properly, wash and dry them at the right settings, and get them neatly folded for an excellent result.
Dry Cleaning customers, too, will enjoy a highly professional result at Washateria. With our new Pick-up & Delivery service, our reliable staff will pick up and drop off your laundry or dry cleaning right at your doorstep!