Clean Rewards is a Simple, easy-to-use program aimed at rewarding our loyal Washateria customers. To get Started
ONCE YOUR NEW
LOYALTY ACCOUNT
IS SETUP
YOU'LL START EARNING
POINTS TOWARD
FREE WASH-N-DRY
REGISTER ONLINE OR
VISIT OUR ON-SITE CLEAN
REWARDS KIOSK
EVERY TIME YOU
START A MACHINE,YOU
EARN POINTS.
ONCE YOU REACH CERTAIN
NUMBER YOU RECEIVE
BOUNS POINTS & MONITOR EASILY
ON SMART PHONE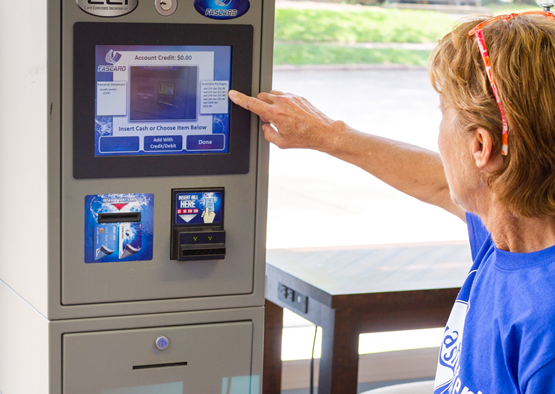 The Washateria Clean Rewards card is a super convenient way to pay for your laundry and earn free wash credit at the same time. To get started, visit our Clean Rewards kiosk and add value to your account.
It's easy! Simply swipe your card and follow the prompts to add money using your credit or debit card. Once you've added value to your Clean Rewards account, your new balance is available immediately. Swipe your card and start the machine to begin earning loyalty points.
Register your Clean Rewards card online to easily check your balance, add money, track your points, and even start the machine using your smart phone!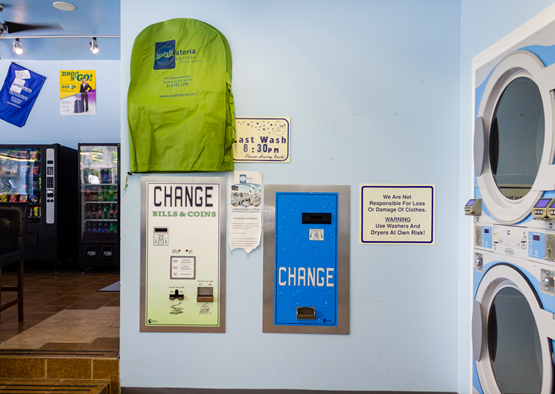 The Washateria Clean Rewards program is for coin customers, too! If you are a coin customer, simply swipe your Clean Rewards loyalty card before you insert your coins into the machine, and the system will automatically track and manage your rewards.
Or, you can easily add money to your account by inserting cash at the Clean Rewards kiosk.
Then swipe your card and start the machine whenever you're ready to begin earning Clean Rewards loyalty points! Remember, the more money you add to your card, the more free credit you get to spend at Washateria.